President Tinubu Takes Swift Action: Suspends Central Bank Governor Godwin Emefiele
In a surprising move, President Bola Tinubu has issued a directive for the immediate suspension of Godwin Emefiele, who held the position of Governor at the Central Bank of Nigeria (CBN). This decision was confirmed by Willie Bassey, the Director of Information in the Office of the Secretary to the Government of the Federation. Bassey released an official statement on Friday, conveying the President's decision.
According to the statement, the suspension of Godwin Emefiele stems from the ongoing investigation into the activities of the CBN and the proposed reforms in the financial sector. Effective immediately, Emefiele has been instructed to hand over the reins of the CBN to the Deputy Governor in charge of the tions Directorate. The Deputy Governor will assume the role of Acting Governor until the investigation and reforms reach a conclusion.
This development has sparked considerable interest and speculation, as it marks a significant change in the leadership of the CBN. The financial sector and the general public will closely monitor the investigation and subsequent reforms to gauge their impact on the economy.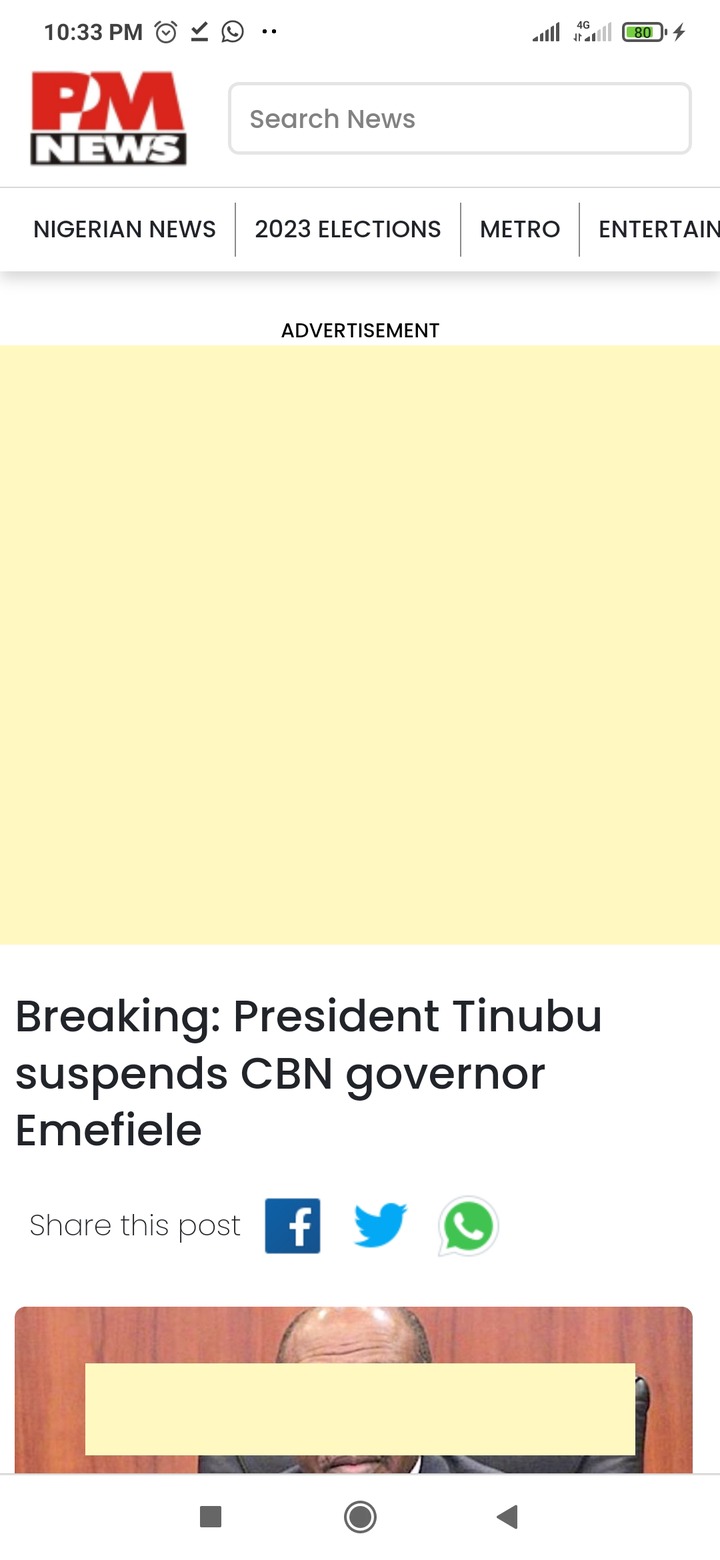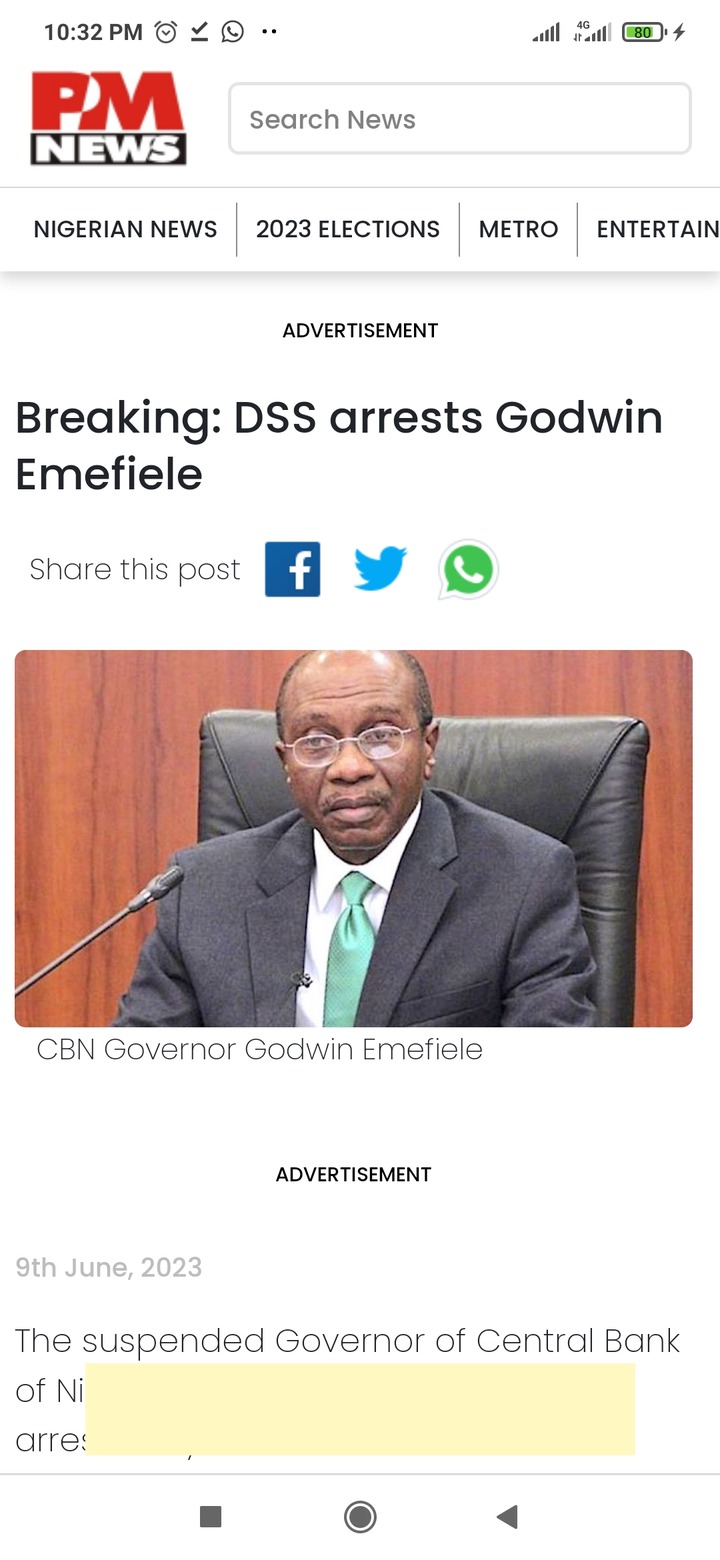 Yabman (
)