Obi Can't Be Criticized For Not Calling Obidients To Order During Attack On Apapa – Prof Okechukwu
A well-known public affairs analyst and politician, Professor Okey Okechukwu, has dismissed claims that the party's candidate, Peter Gregory Obi, should be held accountable for the actions of his supporters, commonly known as Obidi, following the attack that was carried out on the self-proclaimed Acting National Chairman of the party, Alhaji Bashiru Lamidi Apapa, at the premises of the Election Petitions Tribunal a few days ago.
Click to see the Video on Twitter,,,Watch video on Twittter
Recall that on May 17, 2023, when Obi's case was being heard before the Tribunal, Apapa went to exercise his authority as the substantive acting National Chairman of the Labour Party and was attacked by an angry mob as he tried to leave the court grounds. As was to be expected, many criticized Obi for failing to tell Obidients to behave after seeing the viral video of Apapa getting beaten up by an enraged mob.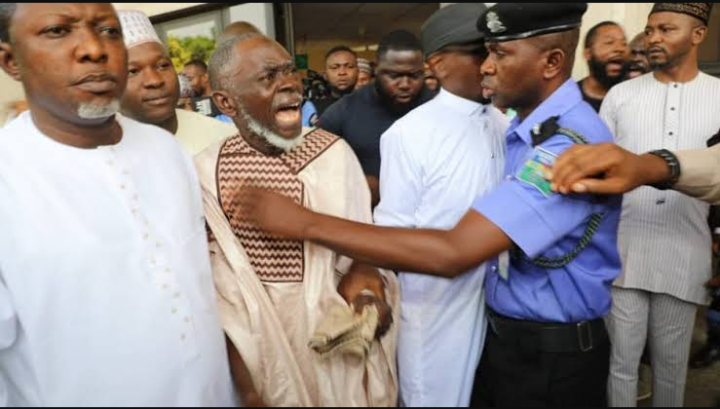 Prof. Okechukwu stated, however, that because the Obedient Movement has consistently demonstrated its independence from the party, Obi cannot be called to summon his supporters in response to the turmoil currently roiling the Labour Party during an appearance on ARISE TV's "This Week" on Sunday.
"Those who are simply asking the wrong question as to where Obi was when Apapa was being mobbed," he remarked. Will the Chairman of Arise TV be held accountable, for instance, if you (the presenter), me, and 23 other people go and ambush someone at the court and assault him? No, is the response. Apapa experienced what is known as mob action.
So, how does Peter Obi govern the Obidients, as you claim? When Azikiwe learned what his followers were doing, did he not reprimand them? This level of political illiteracy is shameful, especially the notion that Obi is supposed to control the Obidients. These are the same folks who participated in multiple campaign rallies without requesting any funding from the Labour Party in addition to casting their votes. These are unaffiliated supporters who might be erroneous. Therefore, you cannot fault Obi for not ordering them to order.
Alfachicken (
)