Nollywood Mourns the Loss of Yoruba Actor Adewale Adeyemo
The entertainment world is in mourning following the tragic loss of Prince Adewale Adeyemo, a renowned Yoruba actor who passed away on Monday, May 22, after a brief illness. of the veteran actor's death was announced on social media by Kunle Afod, a fellow actor and close associate of the deceased. In an Instagram post that was accompanied by a poignant photograph of the late artist, Afod expressed his heartfelt condolences to Adeyemo's family, friends, and fans.
Click to see the Video on Twitter,,,Watch video on Twittter
The passing of Prince Adewale Adeyemo is the latest in a series of losses that have shaken the Nollywood industry. Just last week, the industry lost two other notable figures, namely Saint Obi and Murphy Afolabi. The Yoruba movie industry recently came together to pay tribute to Afolabi, who passed away on May 14, 2023. The industry's night of tribute was a poignant celebration of Afolabi's life and legacy, and it brought together many of his colleagues, friends, and fans.
Prince Adewale Adeyemo, who was also known as "Eruku tooto", was a beloved figure in the Yoruba movie scene. He leaves behind a legacy of memorable performances and a wealth of talent that inspired many young actors and actresses in the industry. Adeyemo was known for his charismatic personality, his impeccable comedic timing, and his ability to bring audiences to tears with his emotional performances.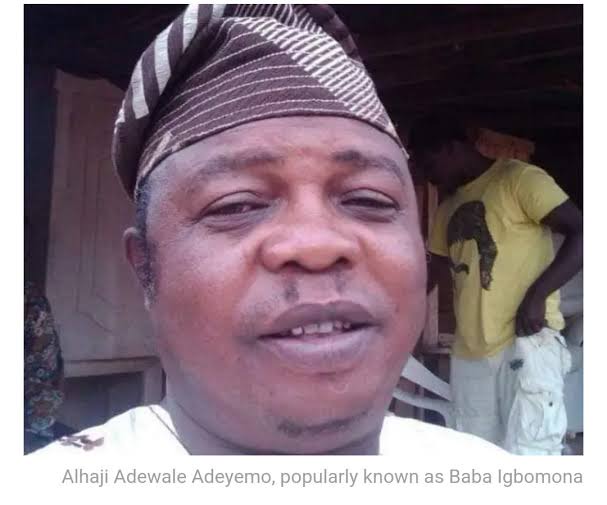 The news of Adeyemo's passing has been met with an outpouring of grief and tributes from his colleagues and fans. Many have taken to social media to express their condolences and pay homage to the late actor, with some sharing their fondest memories of working with him and others sharing clips of some of his most memorable performances.
The death of Prince Adewale Adeyemo is a reminder of the fragility of life and the importance of cherishing every moment we have with our loved ones. While we may never fully comprehend the loss of someone as beloved and talented as Adeyemo, his legacy will continue to inspire and guide the next generation of actors and actresses in the Nigerian entertainment industry.
Jonvalek (
)