Most Top 4 Finishes in The History of The Premier League
Manchester United has firmly established themselves as one of the most successful clubs in the history of the Premier League. With a staggering 27 top-four finishes, they have consistently been a dominant force in English football. This statistic, provided by Squawka, showcases their ability to consistently perform at a high level and secure Champions League qualification.
Hot on their heels are Arsenal, with 22 top-four finishes, highlighting their sustained success and presence among the league's elite. Arsenal's rich history and tradition of attractive football have contributed to their consistent performances over the years.
Click to see the Video on Twitter,,,Watch video on Twittter
Not far behind are Chelsea and Liverpool, both with 19 top-four finishes. These two clubs have experienced their fair share of glory and have cemented themselves as powerhouses within English football. Their ability to consistently challenge for the top positions is a testament to their strength and determination.
Manchester City, although having fewer top-four finishes with 13, has made significant strides in recent years under the ownership of Sheikh Mansour. Their success can be attributed to their strong squad, top-class management, and consistent investment in top-tier talent.
Tottenham Hotspur, with 7 top-four finishes, have showcased their ability to compete among the league's elite. While they may have fewer appearances in the top four, their performances in recent seasons demonstrate their ambition and potential to consistently challenge for Champions League qualification.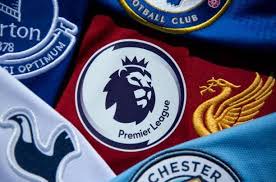 In conclusion, the list of the most top-four finishes in the history of the Premier League highlights the consistency and success of these clubs. Manchester United's dominance, closely followed by Arsenal, Chelsea, Liverpool, Manchester City, and Tottenham Hotspur, showcases the strength and competitive nature of English football. As the Premier League continues to evolve, it will be intriguing to see if any other clubs can join this illustrious group of consistently successful teams.
Photo Credit Google
TalkSport10 (
)