May 29: Why Swear In A President-Elect Without Determining The Constitutional Validity? – Sam Amadi.
A few hours ago, while sharing his official Twitter page, Sam Amadi, a former Senior Counsel at Gani Fawehinmi Chambers, former Chairman of the Nigerian Electricity Regulatory Commission (NERC), and Special Adviser to the President of the Senate of Nigeria, has come out to ask why swear in a President-elect where there is dispute about the constitutional provision on election of a President.
Click to see the Video on Twitter,,,Watch video on Twittter
According to his tweets, Sam Amadi, "If there is a dispute about constitutional provision on election of a president, why swear in a President-elect without determining the constitutional validity. Is it difficult did the SC to resolve that question in matter of days before inauguration? This is utter carelessness".
See tweet below….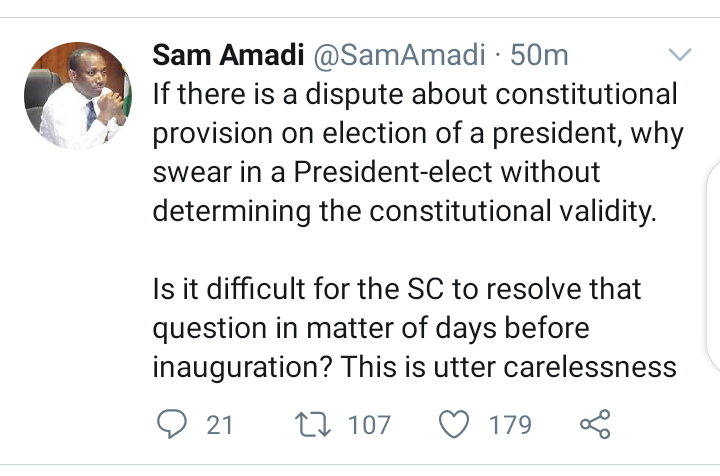 This particular statement made by Sam Amadi has attracted a lot of attention as many Nigerians took to the comment box to share their thoughts.
See reactions from Nigerians (Screenshot)….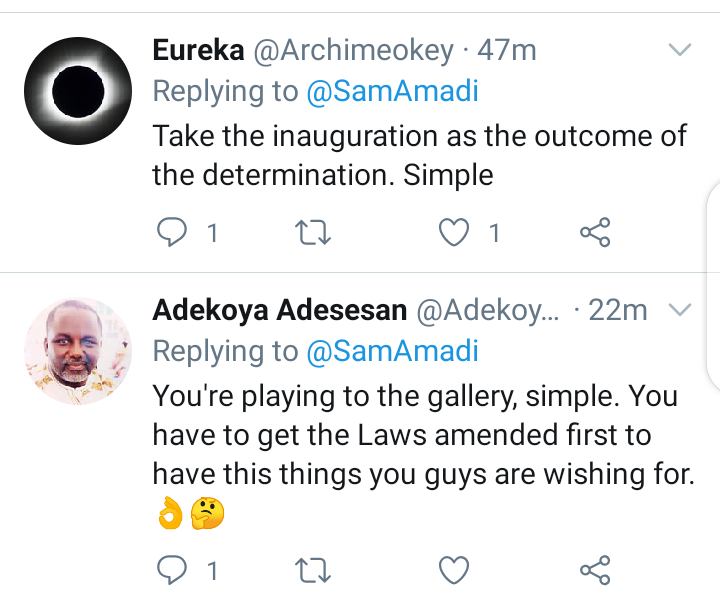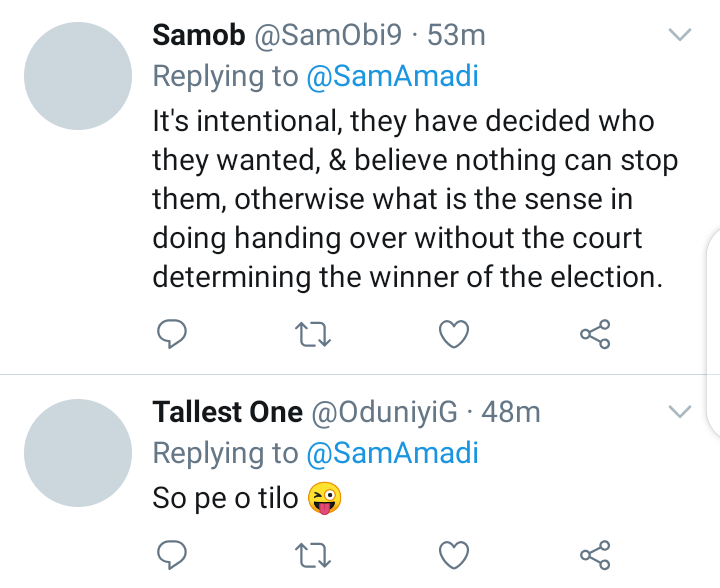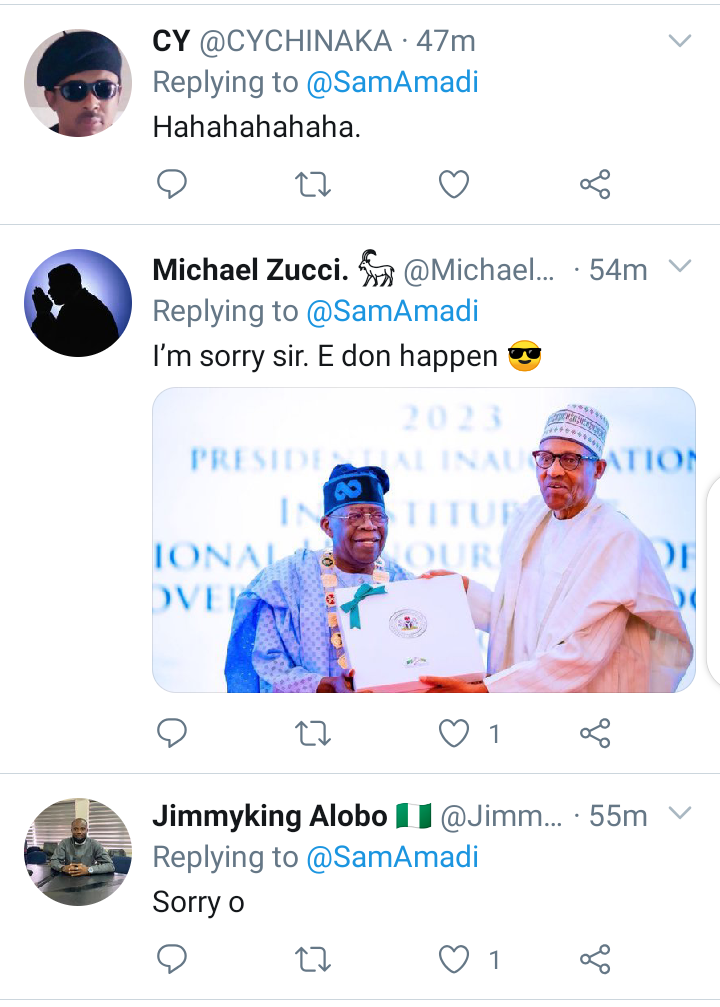 What is your view on this?.
Feel free to leave your comment below.
Sunday123 (
)