LP Crisis: Obi Came 3rd And Wasn't The Only One Who Contested, So Why Is He The Target?– Ikechukwu
Okey Ikechukwu, a professor of strategic management and human capital development, has revealed what labor party presidential hopeful Peter Gregory Obi did after he won the governorship election in Anambra state and noticed a cow was killed every night. Ikechukwu made the revelation while speaking on the well-liked Arise TV program. He claimed that after he triumphed, he returned and saw that the residents were slaughtering a cow for the third time every evening. He said he then inquired about the establishment's status as a restaurant and ordered the residents to stop.
Consider the election of Peter Obi as the state's governor in Anambra as an example. When he returned, they had just finished killing a cow for the third time that night. His Excellency, you know some people may come, they replied when he asked them why they were killing a cow. He then asked them if the location was a restaurant and told them to stop.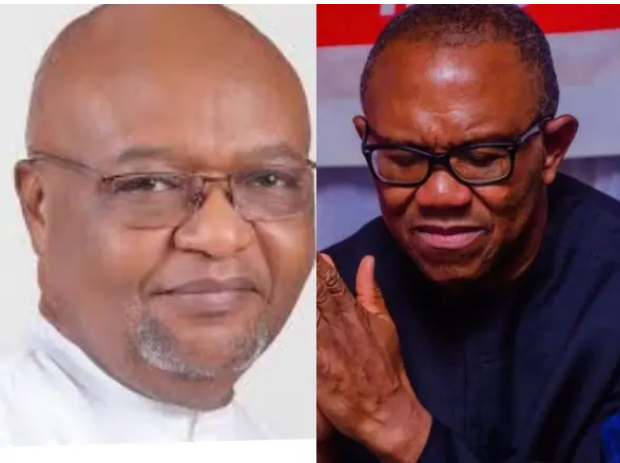 Click to see the Video on Twitter,,,Watch video on Twittter
Click here to watch the video
Source: Twitter
Lizzybella105 (
)