JAPA: Abike Dabiri Reacts After Arise TV Presenter Commented on Emdee Tiamiyu BBC's Interview
The Chairman, Nigerians in Diaspora Commission, Abike Dabiri, has expressed her displeasure with the broadcasters and presenters of Arise Television over the comment made on Emdee Tiamiyu's interview with British Broadcasting Corporation that assumingly corroborated the ban of Nigerian students from bringing their dependants to the United Kingdom.
Click to see the Video on Twitter,,,Watch video on Twittter
An Arise TV anchor, Ayo Mairo-Ese, had berated the President, Major General Muhammad Buhari (retd.), on a Morning show, for telling the UK government that Nigerian youths are lazy and criminally minded adding that Dabiri also called the youths drug dealers and cultists.
It is unfortunate that Nigerians sometimes engage in undermining their fellow countrymen on the international stage. Looking back to 2016, our president made a statement referring to Nigerian youths as predominantly lazy and suggesting that the United Kingdom should deny them asylum due to their perceived criminal tendencies.
Furthermore, the chairman of NiDCOM, Dabiri, also made remarks characterizing Nigerian individuals as cultists and drug dealers.
The individual speaking in response to Emdee Tiamiyu's interview mentioned that his comments align with what our leaders have been saying.
Dissatisfied with her statement, Dabiri took to her Twitter account to refute the presenter's claims and called for the reorientation of the television station's presenters, specifically referring to the female presenters.
I have dedicated significant effort to reach the position I hold today. If women who are nowhere near your level of accomplishments believe that the only way to undermine you is by spreading baseless statements, they will ultimately face the consequences of their actions.
"Nduka Obaigbena had better call these girls @ARISEtv ruining the broadcast profession to order," she wrote.
According to a report by The PUNCH, Tiamiyu was interviewed by the BBC, during which he stated that Nigerians who seek admission into schools in the United Kingdom view it primarily as an alternative way to escape from Nigeria.
Tiamiyu, renowned for providing guidance to Nigerians regarding studying in the United Kingdom, highlighted that many Nigerians were not seeking new qualifications but rather aiming to start a new life abroad.
According to him, "The student route seems like a solution to their aspirations. It encompasses a wide range of individuals, including ordinary people."
He further remarked, "We are observing a growing trend where individuals simply utilize the student status as a façade. Therefore, the pursuit of education is not genuine; it's not driven by the need for degrees."
What is your opinion on this matter? Kindly drop your comment in the box below, and share the post.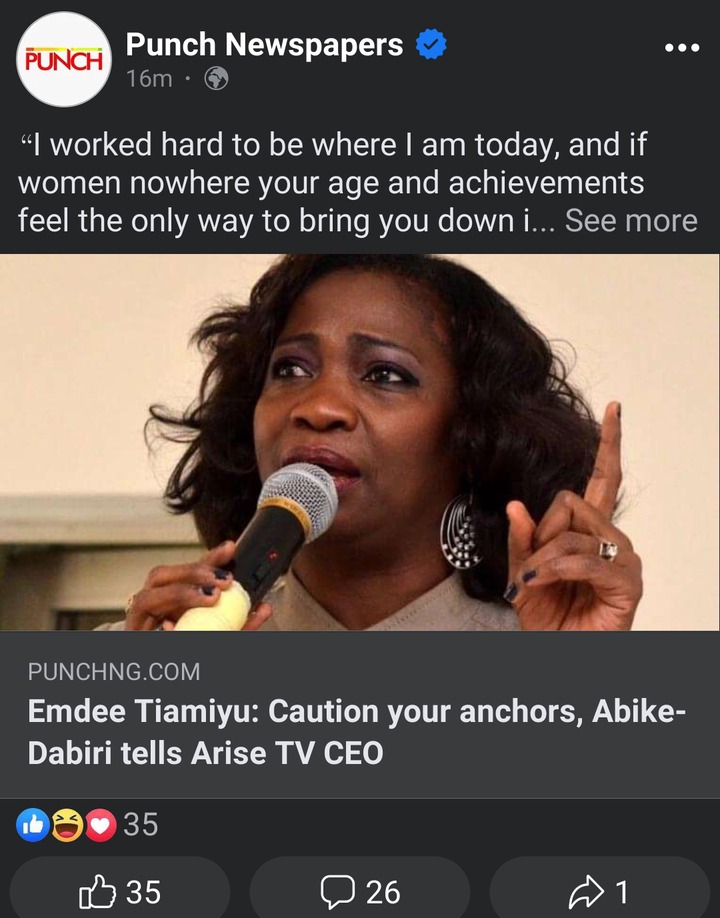 Sources: Punch paper
EngrLas (
)