I Was Afraid Of My Reality After Becoming A Mother- BBN's Khafi Reveals
Popular BBN star and actress, Khafi has taken to her official social media handle to share photos with her kids and also share her fears after becoming a mother, thanking fans and colleagues for checking up on her.
Khafi greeted her fans and noted that it has been a while since she has been online. She said we have six months into the new year and she hasn't been online as much as she did have liked.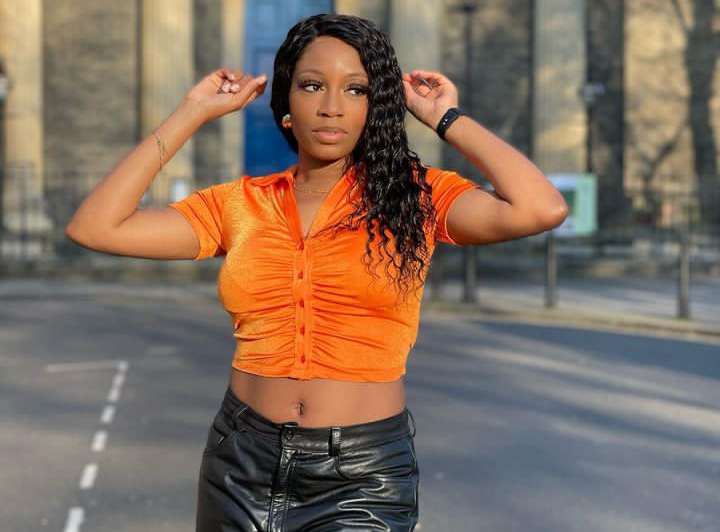 Click to see the Video on Twitter,,,Watch video on Twittter
She thanked everyone for their messages, adding that she's very ok.
Khafi revealed that her fear after becoming a mom was that she would be viewed only as a mum, adding that she was afraid of what her reality was becoming and how fully encompassing motherhood was that she just preferred to be offline and didn't want to bore anyone with her new reality.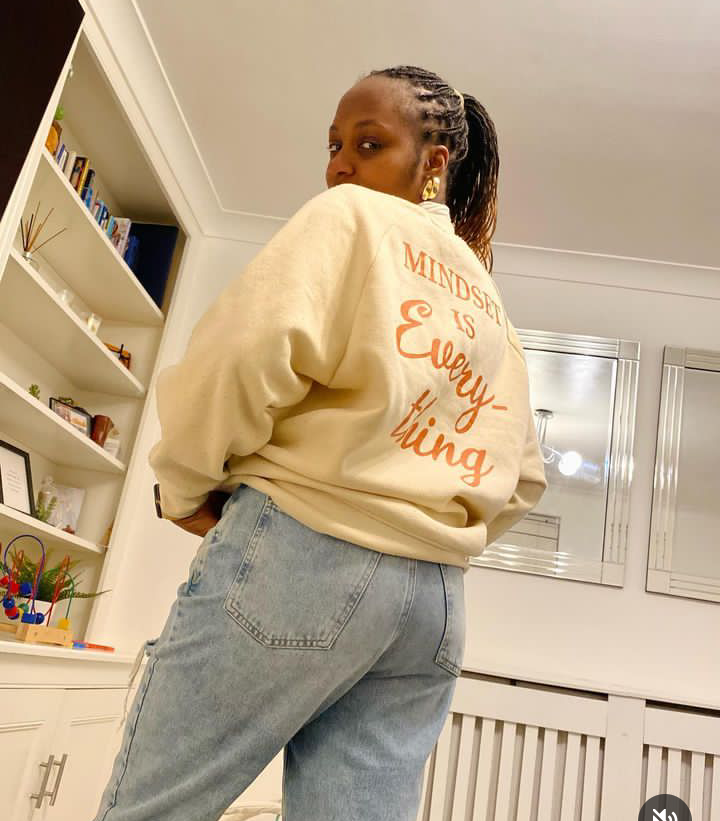 In conclusion, she noted that motherhood is everything but boring, adding that she's a multifaceted blessed woman with many parts of her.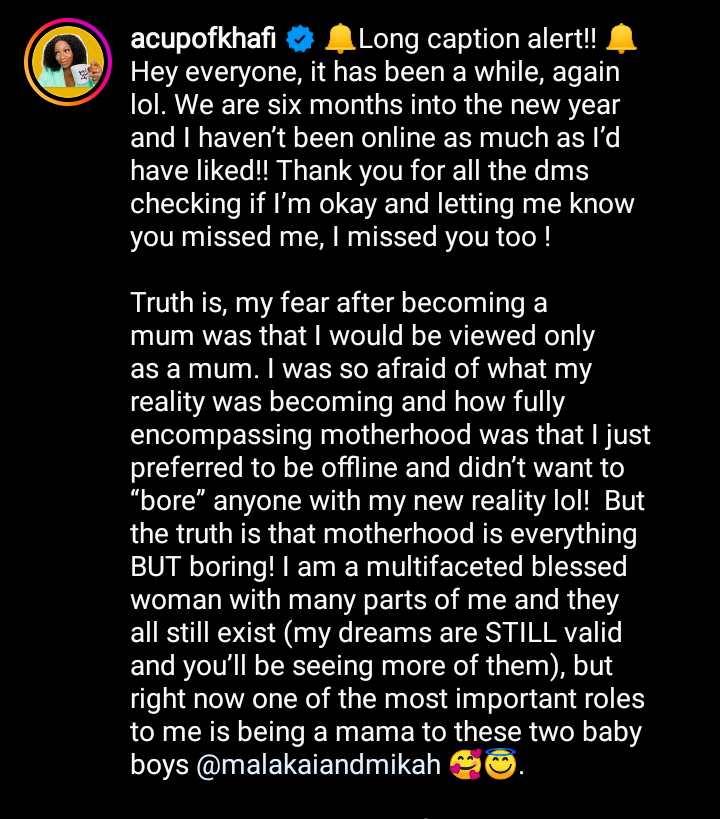 EssienAkpan (
)