I Am Very Heavy & My Pregnancy Is Making Me Look Fat- Bobrisky Tells Her Fans
Click to see the Video on Twitter,,,Watch video on Twittter
Idris Okuneye, a beautiful and attractive Nigerian social media influencer, philanthropist, and transgender lady, is also known as Bobrisky and Mummy Of Lagos.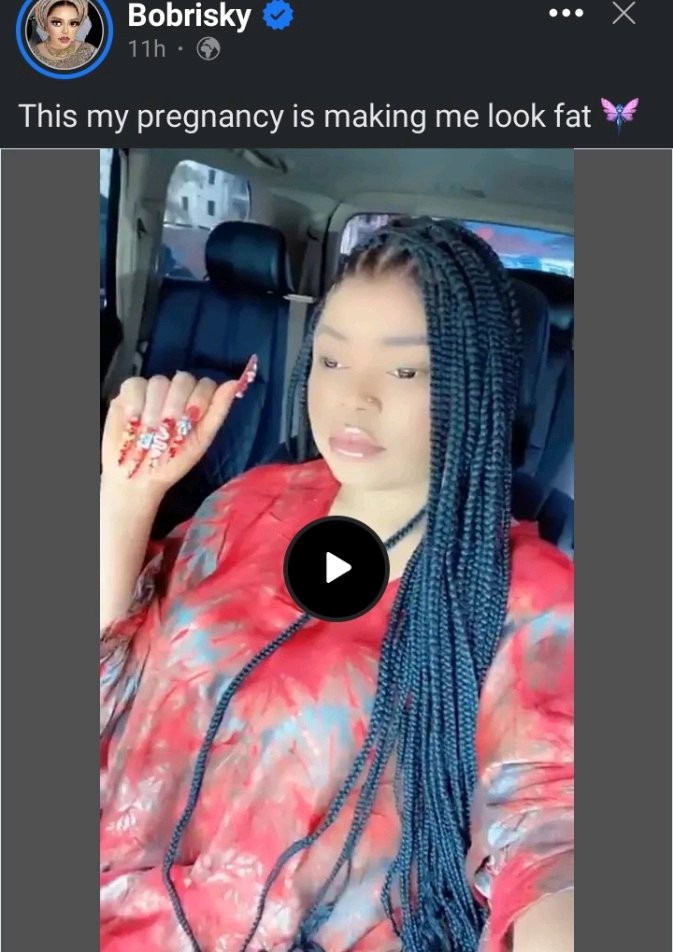 The stunning lady is well-known both within and beyond the country for the surgery she underwent, her philanthropic activities, her magnificent and simple lifestyle, and her desire for luxurious things such as delicious cuisine and affluent men.
Mummy of Lagos took to her official Facebook account a few hours ago to explain why she has just gained so much weight.
She explained that it wasn't because of her nice life or the nutritious diet she eats, but because of her pregnancy.
"This my pregnancy is making me look fat," she captioned the photo.
Remember how Bobrisky said she was going to break a record a few days ago? Well, maybe that's what she meant. Contrary to popular belief, she has become pregnant.
Congratulations to our Lagos mommy; keep an eye out for her delivery and baby's gender.
Dear esteemed readers what is your take on this article?
TomTundex (
)