I Am Unsure If 2face Is Okay With My Relationship With His Wife – Stylist Swanky Jerry
Popular Nigerian stylist, Jeremiah Ogbodo, popularly known as Swanky Jerry, has expressed how disappointed he is about singer 2face not addressing the misunderstanding he has with his wife, Annie Idibia. 
Swanky, who used to be the 'best friend' of Annie, voiced his concerns on the second season of the Young, Famous & African reality show while chatting with 2face alongside other cast of the show.
Click to see the Video on Twitter,,,Watch video on Twittter
Swanky is currently at odd with Annie and felt that 2face should have made a move to address the issue by now. He stated that 2face's attitude made him wonder if the singer has even been comfortable with he and Annie's friendship all this while.
Addressing the singer and other cast of the reality show, Swanky stated that it feels weird that 2face never attempted to reach out to him during his whole stretch with Annie. It makes him wonder how the singer feels about them. 
He stated that the person who would have been able to solve their issue was 2face, and he felt let down with his nonchalant attitude towards it.
"I feel like the quickest person that would have been able to resolve our misunderstanding would probably have been him [2face].
"I just felt as if you were not there for me at that time. I just really wanted to get clarity, like, do you f*ck with this relationship at all?" He said.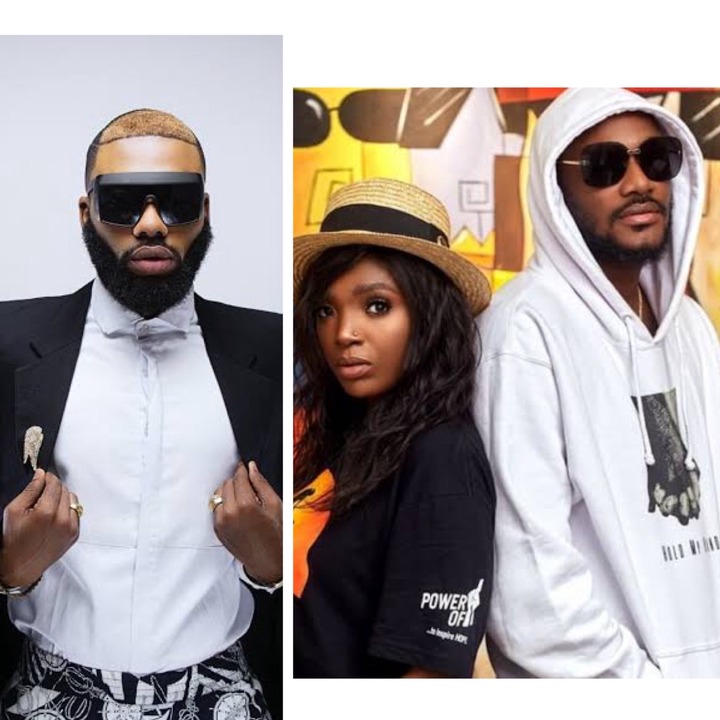 2face who seemed to be visibly angry about this, responded, saying that he felt some type of way about what Swanky said as he wasn't even aware of the issue he was having with Annie. He said that they are both adults; he's still his friend, and he's still Annie's husband. So they should resolve the conflict and not drag him into it.
The singer felt Swanky could have reached out to him privately on the issue and addressing it in a reality show is disrespectful. 
Real_Gist (
)