I Am Not Too Big To Serve Nigeria If Appointed By Asiwaju Bola Ahmed Tinubu – Gov. Wike
Governor Nyesom Wike recently discussed the idea of being appointed to Asiwaju Bola Ahmed Tinubu's administration in an interview on BBC Pidgin.
As of right now, Asiwaju Bola Ahmed Tinubu has not appointed me, according to the departing governor of Rivers state. If he chooses to select me, I cannot claim to be too big to serve Nigeria.
Click to see the Video on Twitter,,,Watch video on Twittter
Governor Ezenwo Nyesom Wike continued, "As for my next step when I leave office, I aim to take some time off because I feel like I've given it my all. I should unwind.
Governor Nyesom Wike stated, "If Asiwaju Bola Ahmed Tinubu even says he wants to appoint me, I will have to inform not only my wife but also my friends to assess if I will take it or not. In addition, I'll assess my readiness for the assignment.
"When I leave office, I have no doubt that the All-Powerful God will guide my every action." Wike added.
https://www.facebook.com/bbcnewspidgin/videos/1267702127454266/?app=fbl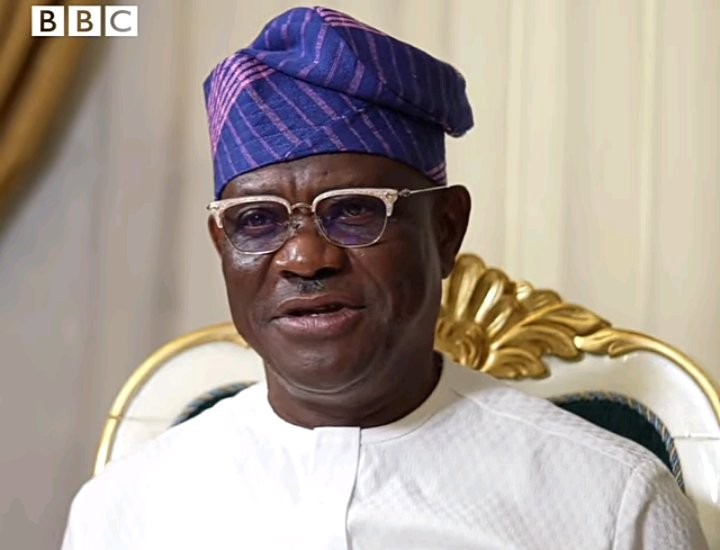 Jamila123 (
)