I Am Hearing That The Natives of Abuja Want To Produce Governor and Senators Following Election Petition Court Ruling—Bwala
The indigenous people of Abuja are reportedly approaching the court to secure an order mandating the Federal Government of Nigeria (FGN) to allow them to produce their own governor and three senators, among other state-like privileges.
Daniel Bwala, a legal practitioner and former spokesperson for the Atiku Abubakar presidential campaign during the 2023 presidential election, took to his official Twitter handle to share this development.

He tweeted, "Following the Presidential Election Petition Court's judgment, which states to the effect that Abuja is just like any other state, I am hearing that the natives of Abuja are approaching the court for an order mandating FGN to let them produce their governor and three senators, amongst other peculiarities of a state. What is good for Guinea is also good for Uganda."
The screenshot shows his tweet below: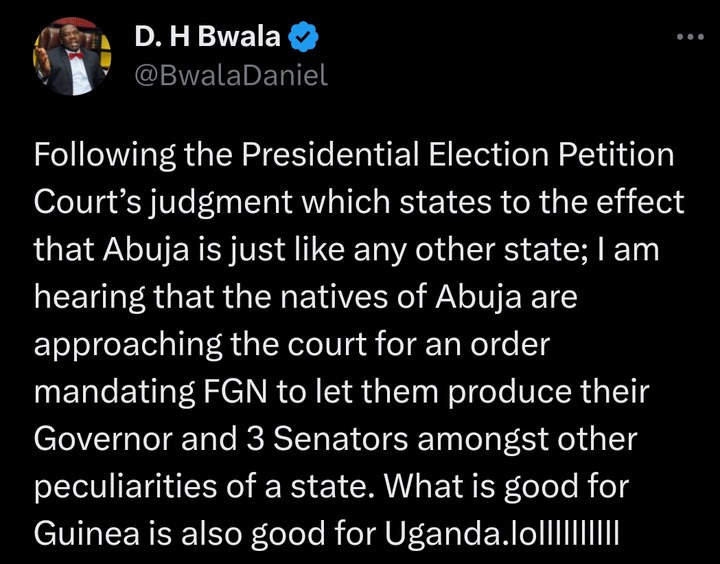 The context behind this surprising move lies in the recent judgment of the Presidential Election Petition Court, which seemingly equates the status of Abuja to that of any other Nigerian state.
Dear esteemed readers, please like, share, and comment on your views below about this article.
Sportwriter1 (
)
Related