"How Can You Be A Pretty Girl And Still Be Broke? You Need Help, Thanks To My Man- Says Bobrisky
Popular Nigerian transgender blogger Bobrisky recently posed a question on Instagram about women who are attractive and poor. He shared the article on her Instagram page, saying that anyone who is broke needs assistance.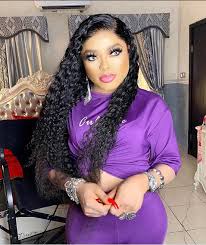 Click to see the Video on Twitter,,,Watch video on Twittter
He thanked him for everything he had done for him and made it clear that he was going to do whatever it took to keep his boyfriend. In his prior social media posts, Bobrisky has always made it apparent that he has a lover, and he has reiterated this in his most recent post.
In the statement he made on his Instagram page, he said, "How can you be a pretty girl and be broke? You need help, thanks to my man. See, listen to me, my darling boyfriend; I'm going to do everything to hold you in this relationship with you."


Dear readers what is your opinion concerning this news drop your comment below.
AbCandy (
)