"Filming With Kehinde Bankole For The First Time" – Van Vicker
Ghanaian veteran actor, Joseph Van Vicker, simply known as Van Vicker shared a photo of himself and Nollywood actress, Kehinde Bankole on his Instagram page revealing that this is the first time that they will be acting together.
Click to see the Video on Twitter,,,Watch video on Twittter
Van Vicker has been acting in both the Ghanaian and Nigerian movie industries for 2 decades and 3 years. He has acted in hundreds of movies and series. He is recognized as one of the best actors of all time. He is still acting in both the Nigerian and Ghanaian movies industry till now.
Kehinde has been acting in the industry for 2 decades too but Van Vicker started acting 3 years before she started. In all his time as an actor, he has never acted with Kehinde. Although, Kehinde became more popular in the industry recently. She is not featured in a lot of movies. 
Van Vicker seems to be impressed with the actress. He said, "Awesome actress".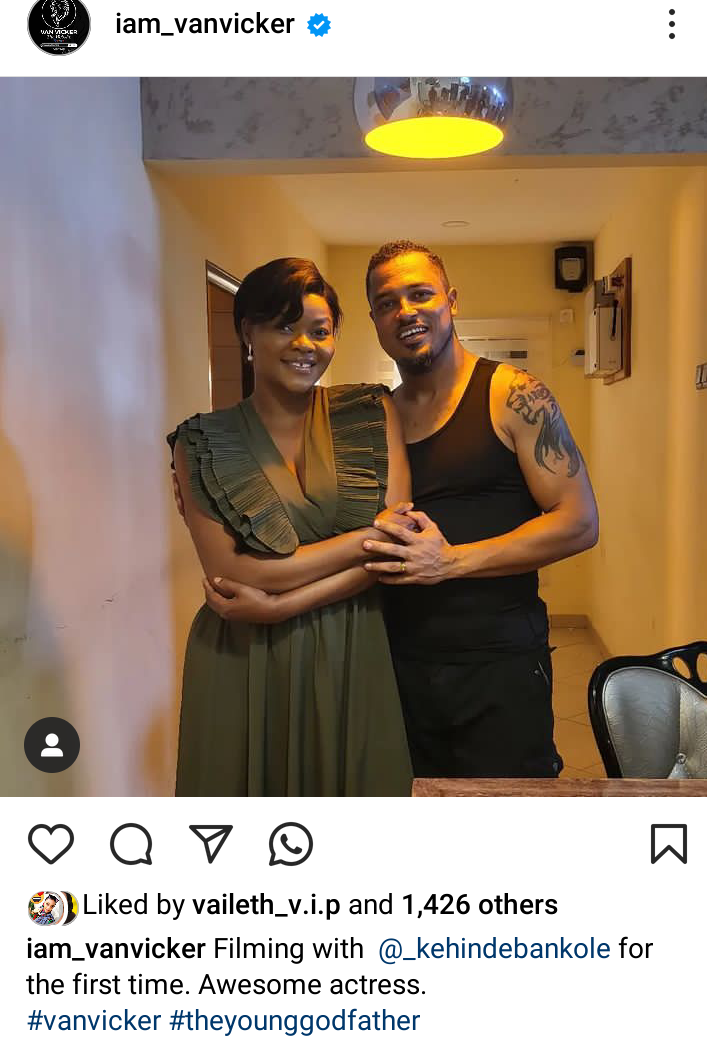 one or two actors and actresses who haven't acted with each other still exist in the industry. They will probably get to act with each other any day they are both featured in a movie. 
LoveDoc (
)