Festus Keyamo Reacts As Tribunal Dismisses Peter Obi, Atiku's Request For Live Coverage
The minister of state for labour and employment, Festus Keyamo, has reacted to the dismissal of the request for live coverage of the presidential election petition tribunal by the presidential candidates of the Labour Party, Peter Obi, and the Peoples Democratic Party (PDP), Alhaji Atiku Abubakar. 
Click to see the Video on Twitter,,,Watch video on Twittter
Obi and Atiku had earlier asked the court to allow live transmission of its proceedings, arguing that it would ensure transparency and accountability. 
However, the All Progressives Congress (APC) and the Independent National Electoral Commission (INEC) rejected the request, saying that the court is not a stadium where Nigerians should be entertained. 
In a unanimous ruling delivered by the Chairman of the Court, Justice Haruna Simon, the Court dismissed the application for lacking merit.
The court held that the request was novel but not supported by any law in the country for now.
In reaction to the news, Keyamo said, "The law does not admit of emotions and sentiments. 
We shall continue to educate them."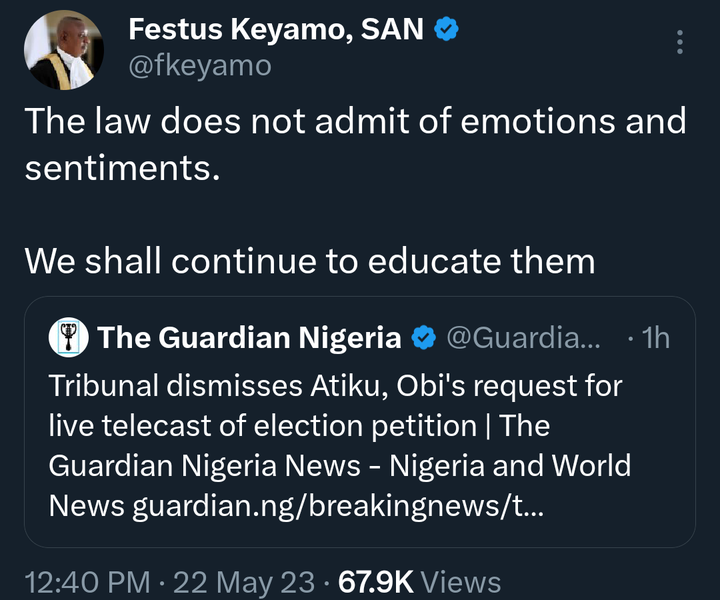 OfficialReporter (
)