Enibehe Effiong:I was Remanded in Prison for Defending Transparency in Courtroom Expulsion Case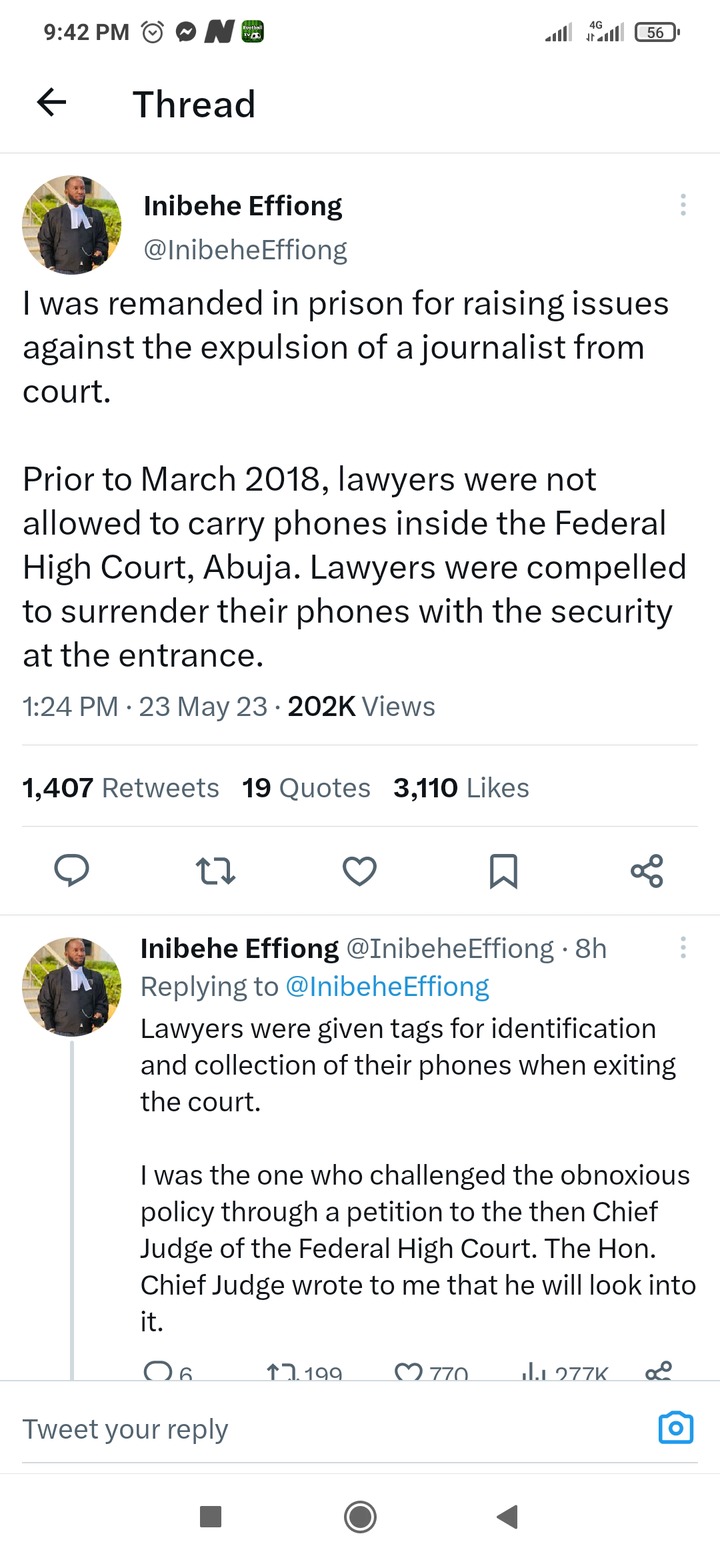 Prominent Nigerian lawyer, Enibehe Effiong, has taken to social media to speak out about his experience of being remanded in prison for raising concerns over the expulsion of a journalist from a courtroom. In a recent tweet from his handle, Effiong stated, "I was remanded in prison for raising issues against the expulsion of a journalist from court."
Click to see the Video on Twitter,,,Watch video on Twittter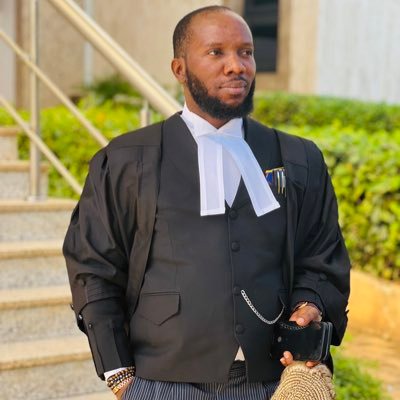 Effiong's tweet shed light on an incident that occurred prior to March 2018, when lawyers were prohibited from carrying phones inside the Federal High Court in Abuja. Lawyers were required to surrender their devices to court security upon entry and were given tags for identification and collection upon exit.
Effiong, known for his dedication to transparency and openness within the judicial system, took it upon himself to challenge this restrictive policy. He submitted a petition to the Chief Judge of the Federal High Court at the time, urging a reconsideration of the ban on phones. The Chief Judge responded, assuring Effiong that he would investigate the matter.
Following his petition, the phone restriction policy was ultimately abolished, thanks to Effiong's efforts. The lawyer emphasized that his support for live broadcast of court proceedings, particularly in election petitions, was not driven by political bias but rather a commitment to transparency. He highlighted that countries like Kenya, Ghana, Uganda, and South Africa already allow live broadcasts of court hearings.
Effiong also drew attention to the treatment of lawyers in Nigeria's police stations, where carrying phones is similarly prohibited. He criticized the State Security Service (SSS) for subjecting legal professionals to humiliating treatment during client visits. Effiong argued that if lawyers were barred from carrying phones inside the courtroom as well, there was something inherently wrong with the system.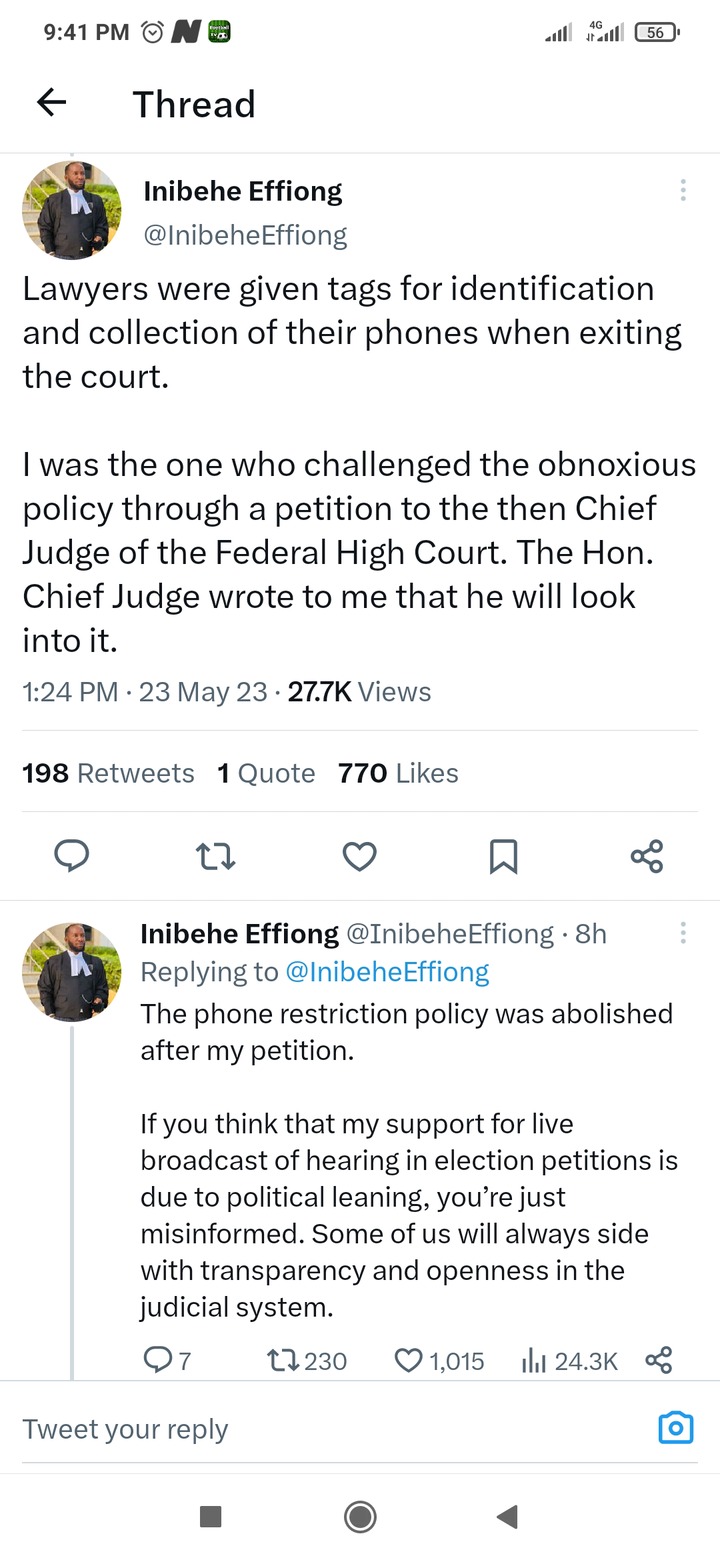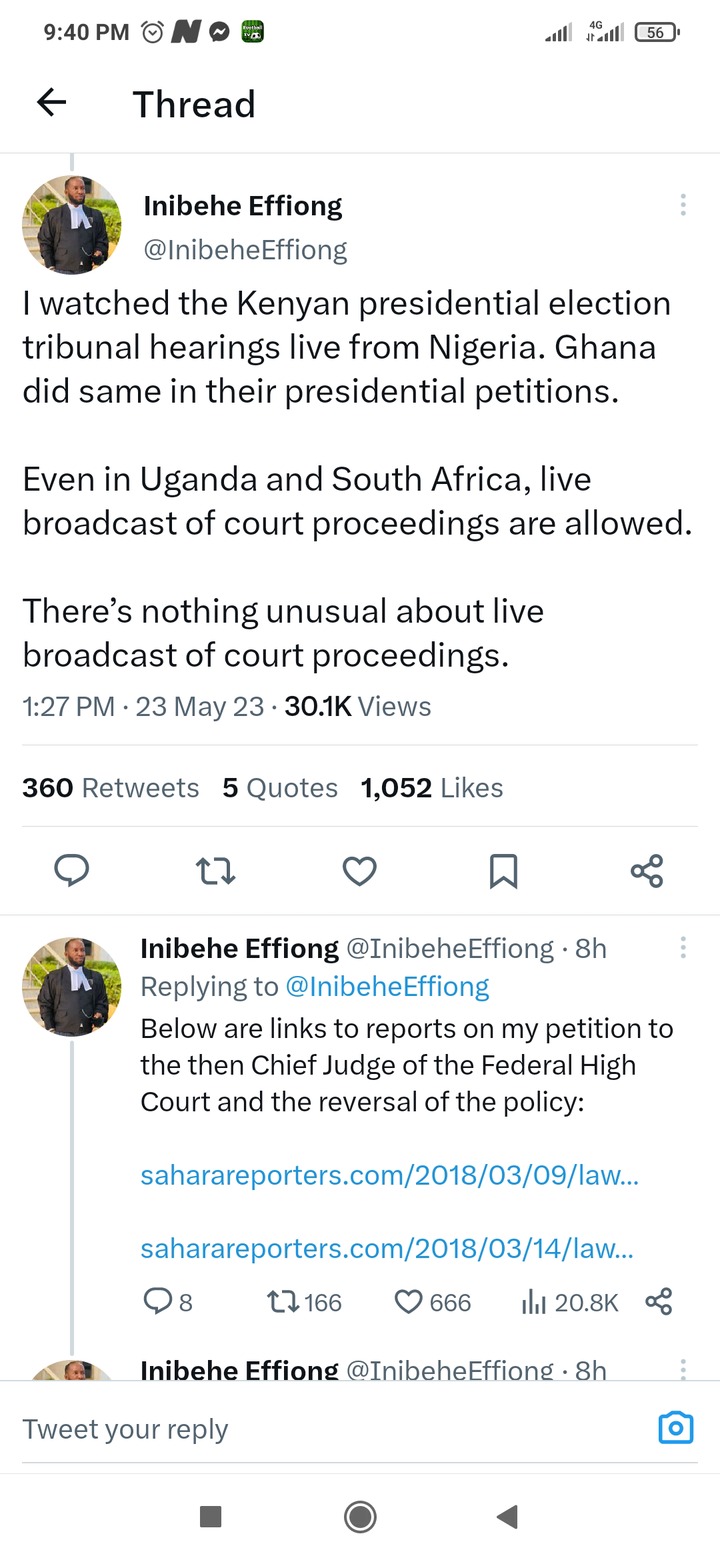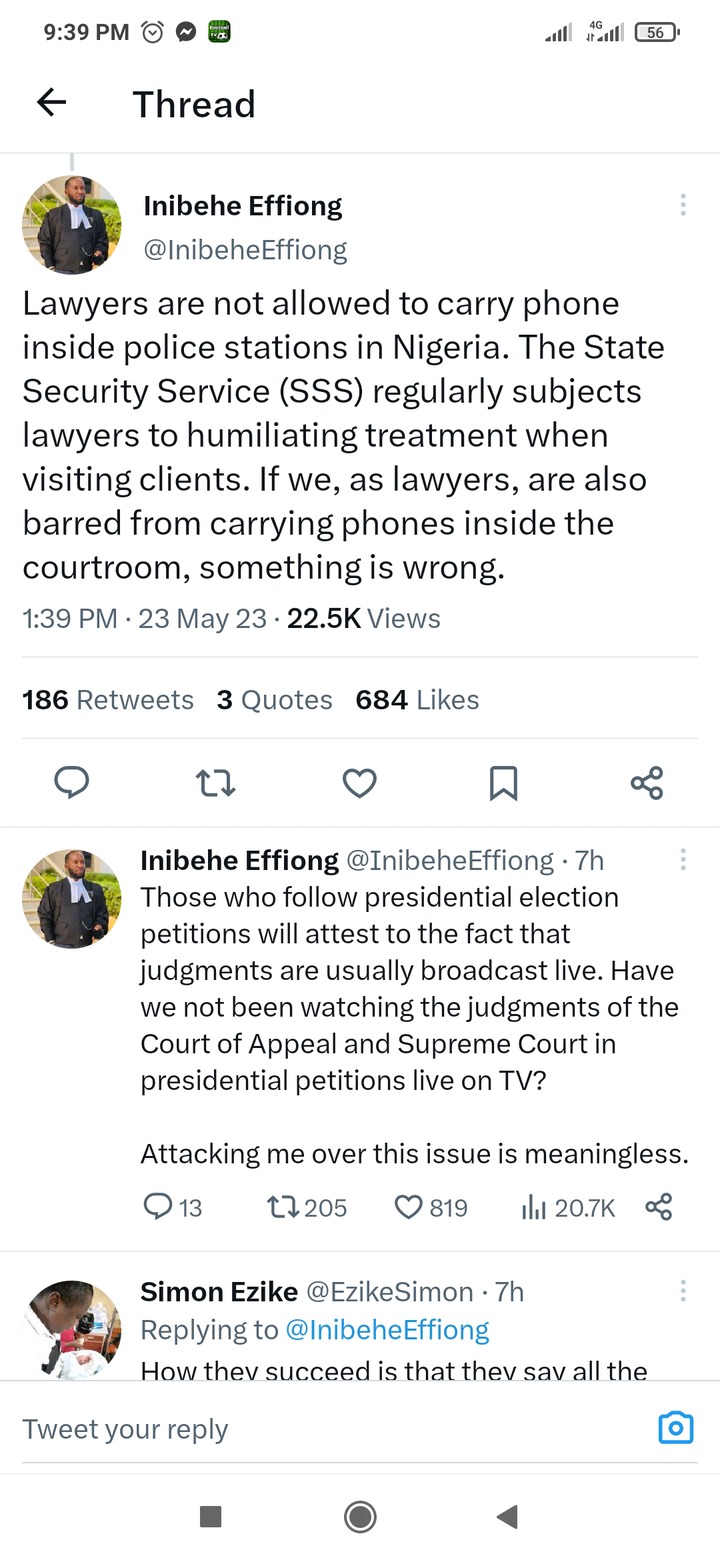 He concluded his tweet by dismissing attacks against him, stating that his stance on this issue was meaningful and aimed at upholding justice and fairness. Effiong called for a greater understanding of the importance of transparency in the judicial process and encouraged others to support his cause.
Effiong's tweet sparked conversations across social media platforms, with many applauding his commitment to advocating for open court proceedings and highlighting the need for reforms in the Nigerian legal system. The impact of his actions serves as a reminder that individuals can make a difference in promoting transparency and fairness within institutions.
Yabman (
)