Dangote's Refinery Earns Stellar Praise from Presidents
The Presidents of Ghana, Niger, Senegal, Togo, and Chad have commended Aliko Dangote for his remarkable contribution to Africa's economy by establishing the Dangote Petroleum Refinery and Petrochemical Plant. The 650,000 bpd refinery, located in the Lekki area of Lagos State, is one of the largest refineries in the world and is expected to make Africa stronger. Ghana's President Nana Akufo-Addo congratulated Aliko Dangote, describing him as a distinguished and patriotic son of Africa. 
Click to see the Video on Twitter,,,Watch video on Twittter
Senegal's President Macky Sall, speaking on behalf of Togo's President, Faure Gnassingbe, said the Dangote refinery project would improve access to electricity in Africa, where many people still lack access to electricity. President of Niger Republic, Mohamed Bazoum, also thanked Dangote for the project. 
President Buhari, who was also present at the inauguration, described the establishment of the Dangote Petrochemical Refinery and Petrochemicals as a game-changer and milestone for Nigeria's economy. He pointed out that the refinery would enable the country to achieve self-sufficiency in refined products and a surplus for export.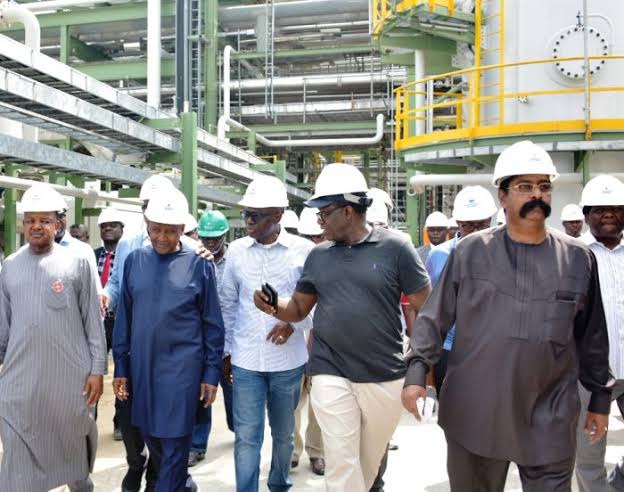 The Dangote refinery project is a testament to Africa's growing economy and the continent's ability to develop world-class infrastructure. It is a significant milestone for Nigeria's economy and the entire African continent. The refinery will create job opportunities for thousands of people and boost the local economy. African leaders have commended Aliko Dangote for his vision and commitment to Africa's growth and development.
Jonvalek (
)