Check Out The Liverpool Players That Have Won Multiple Tittles With Squad Number 10 In The EPL
Not less than eight Liverpool players have used squad number 10 since the beginning of the English Premier League (EPL) era. However, only 3 of them received multiple trophies in the jersey. Who are these legendary Reds? 
The most decorated footballer in this category is Michael Owen. This dual-footed striker was promoted to Liverpool senior senior team in the summer of 1997 and was assigned jersey number 10. Between 1997/98 and 2003/04 seasons, he won six titles. It started dramatically in 2000/01 season when he won all the cup tournaments in which he competed. This included the UEFA Cup (now known as the Europa League), FA Cup and League Cup.
He opened the following season with two more titles – Community Shield and UEFA Super Cup. He added another League Cup to his name in 2002/03. Meanwhile, his exceptional performance in 2000/01 earned him the Ballon d'Or. Curiously, the Englishman won two EPL golden boots without the premiership crown at the club.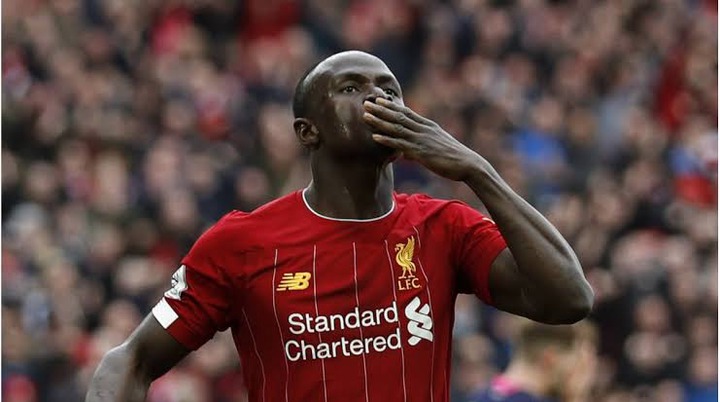 Sadio Mane, who is the only African on the list, has the same number of titles as Owen. This Senegalese forward moved to Liverpool in 2016/17 but was assigned jersey number 10 in 2018/19. Like a lucky charm, he won the Champions League in his first season of using the shirt number. He also won the EPL golden boot with 22 goals (along with fellow Africans, Mohamed Salah and Pierre-Emerick Aubameyang) in the same term. The next season, he clinched the Premier League, UEFA Super Cup and FIFA Club World Cup. His next title was the FA Cup which he won in 2021/22 to round off his trophy-laden stint in England.
The only other number 10 that won multiple titles at Liverpool in the EPL era is Luis García. The Spaniard donned the jersey from 2004/05 to 2006/07. He lifted the UEFA Champions League (UCL) in his first season as a Reds star. The following season, he added the UEFA Super Cup and FA Cup to his record. He began his third season at the club with a win over Chelsea in the Community Shield. 
Images: Transfermarkt
ABIJFA (
)