Bwala Daniel Warns Against Manipulative Moves Within the PDP
Bwala Daniel,a prominent legal practitioner and the official spokesperson for the Atiku Abubakar presidential campaign during the 2023 presidential election, has taken to his official Twitter handle to issue a stern warning to members of the People's Democratic Party (PDP). Bwala's tweet sheds light on concerns regarding certain individuals purportedly seeking peace within the party while, in reality, working towards advancing personal agendas that may undermine the party's unity.

In his tweet, Bwala stated, "Beware of those who go to the mainstream media pretending to want to sue for peace in the PDP, calling for the party to manage Wike, but in actual fact buying time for Wike to continue his destructive agenda against the party, enabling the APC government to create a one-party state. Anyone who loves the PDP cannot support what Wike is doing to the image of the party."
The screenshot shows his tweet below.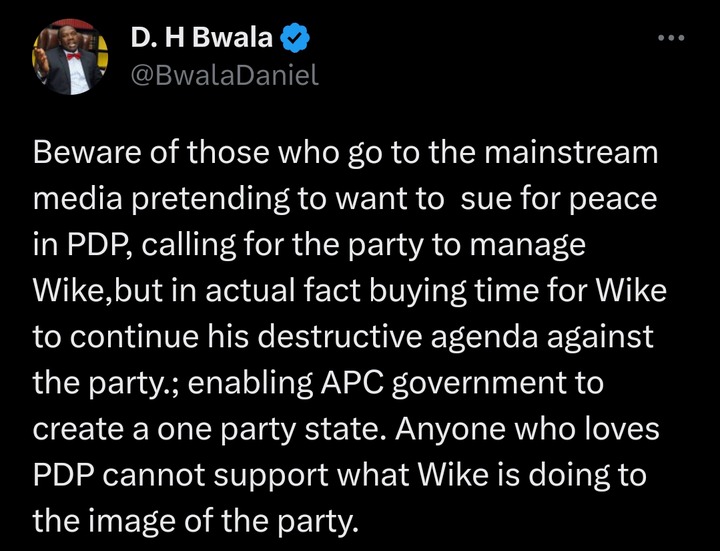 Dear esteemed readers, please like, share, and comment on your views below about this article.
Sportwriter1 (
)
Related