Biden Congratulates Tinubu, Pledges to Work with New Nigerian Government
According to reports, the U.S. President Joe Biden has congratulated President Bola Tinubu on his inauguration, saying he looks forward to working with the new government of Nigeria.
Click to see the Video on Twitter,,,Watch video on Twittter
In a statement released on Monday, Biden said that the United States and Nigeria have "strong ties" that date back several years. He expressed his desire to strengthen these ties and work with Tinubu to "support economic growth, advance security, and promote respect for human rights."
Biden also praised the "deep connections" between the two countries, which he said have been nurtured by a large Nigerian Diaspora in the United States. He said that he looks forward to "drawing even more on the ideas and energy of this dynamic connection" as the two countries work together to build a more peaceful and prosperous future.
Biden's statement comes a week after he sent a delegation to Tinubu's inauguration. The delegation was led by U.S. Ambassador to Nigeria Mary Beth Leonard, and it included representatives from the U.S. Departments of State, Treasury, and Commerce.
The delegation's visit was seen as a sign of the Biden administration's commitment to working with Nigeria. In his statement, Biden said that the United States is "a strong and enduring partner" of Nigeria, and he pledged to "continue to work closely with Nigeria, as a friend and partner, to deliver a more peaceful and prosperous future for our world."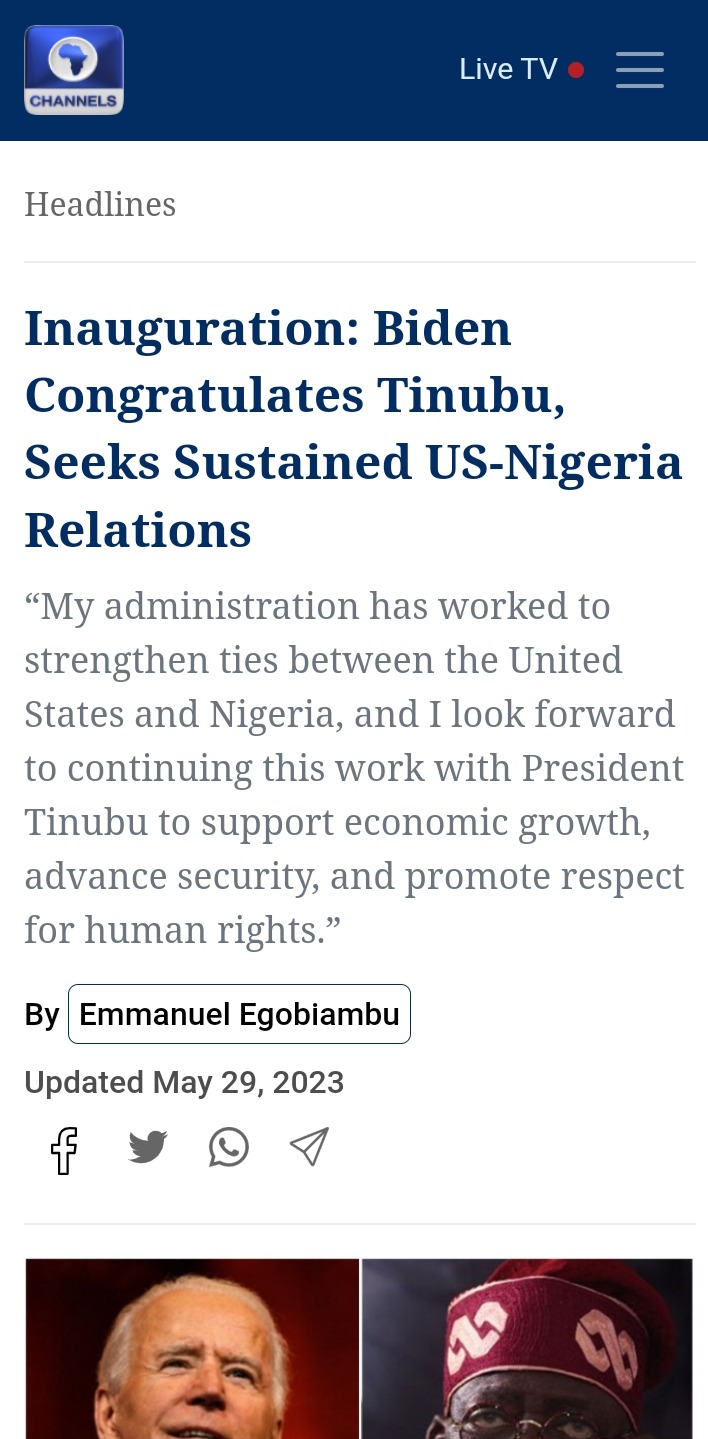 Please follow like comment and share it.
Eokwori25 (
)