"At This Point, I'm Not Ready To Walk Away. Bola Tinubu Was Not Even Qualified To Contest." — Atiku.
Atiku Abubakar, the former vice president, has chosen not to accept defeat following the Supreme Court's dismissal of the PDP's case, which sought the disqualification of Bola Tinubu and Kashim Shettima over allegations that Shettima had engaged in double nomination.
Click to see the Video on Twitter,,,Watch video on Twittter
In a post on his Twitter account, the Presidential candidate for the People's Democratic Party in the last general elections stated that the Supreme Court's ruling wouldn't impede his pursuit of justice. He added that his lawyers at the Presidential election petition court are determined to prove that the election, which led to Tinubu's victory, was fraudulent.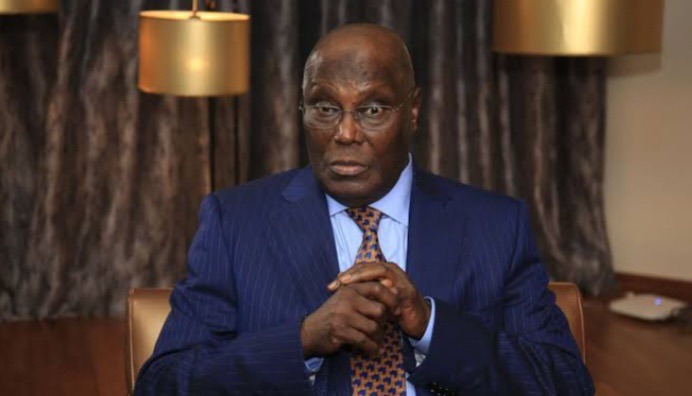 Atiku claimed that not only did the election violate INEC's electoral guidelines and the Constitution, but Tinubu was also unqualified to participate in the election.
Atiku Abubakar emphasized that he wouldn't walk away from the situation since the country is at a crucial juncture. He expressed optimism that the justices at the Presidential election petition court would provide a fitting solution to the "mandate bandits" shortly.
In his words, "At this critical juncture for our country, I am not yet prepared to abandon our presidential cause. It is clear that the highly respected justices will soon make a decision that will fittingly put an end to those who have stolen the mandate."
See tweet below.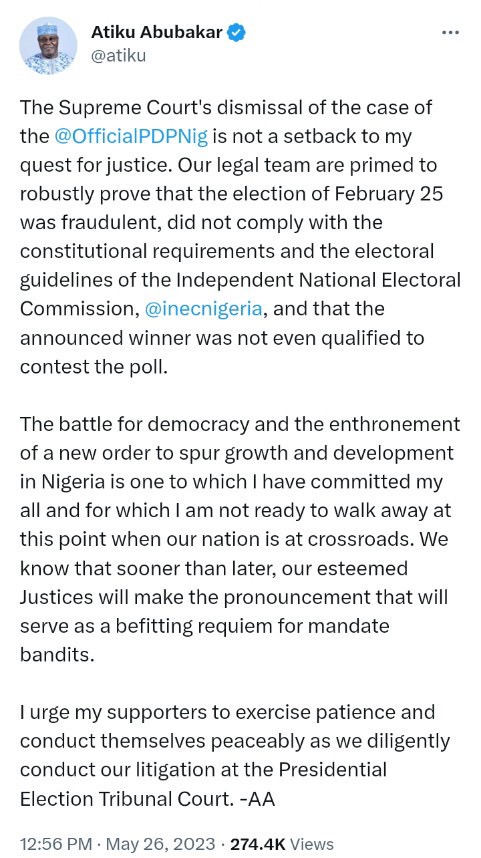 Businessadvocate (
)