ARS 1-1 MNU: The Best & Worst Players of the opening half as Man United struggles to dominate.
The game between Man United and Arsenal hasn't disappointed so far as it ended with both sides heading into the half time break level, without further ado, Below are the best players and the worst players.
Christian Eriksen
The creative playmaker made his impact felt from the middle of the park in the opening half, he was really good with dictating the play coupled with his brilliant vision to pick out Marcus Rashford for the opening goal.
The Denmark international was unlucky not have added to United's lead in the first half as he saw his goal bound attempt blocked.
Marcus Rashford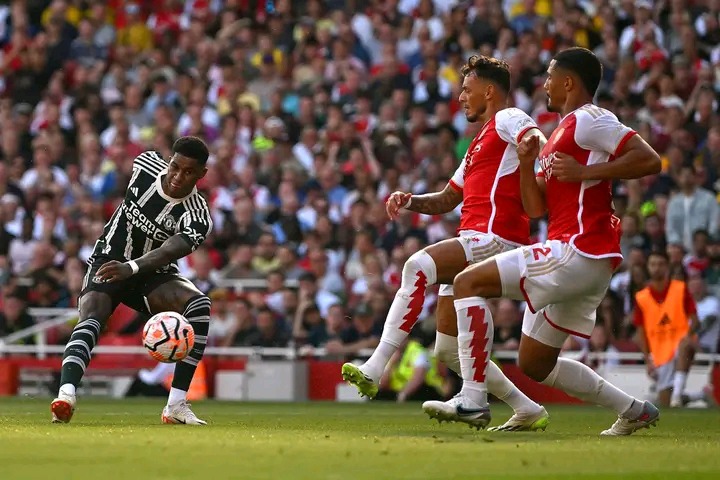 The England international did more of defensive duties in the early stages of the match, but as the match progressed he grew into the game, had some good link up plays with his teammates and also got the Manchester based outfit in front with a glorious finish.
Gabriel Martinelli
The Brazilian winger was decent in the opening 45 minutes, he was brillant off the wings and was a menace to the backline of the Red Devils, he carved out a big chance for Kai Havertz to break the deadlock, but the German midfielder couldn't get enough power on the ball, he capped off his first half performance with an assist for the equalising goal for the Gunners.
Martin Odegaard
The Norway midfielder led by example in the first half and was the reason Mikel Arteta's men didn't go into the halftime break a goal down, when the chance arrived for him to score, he took it with aplomb.
Worst Players.
Kai Havertz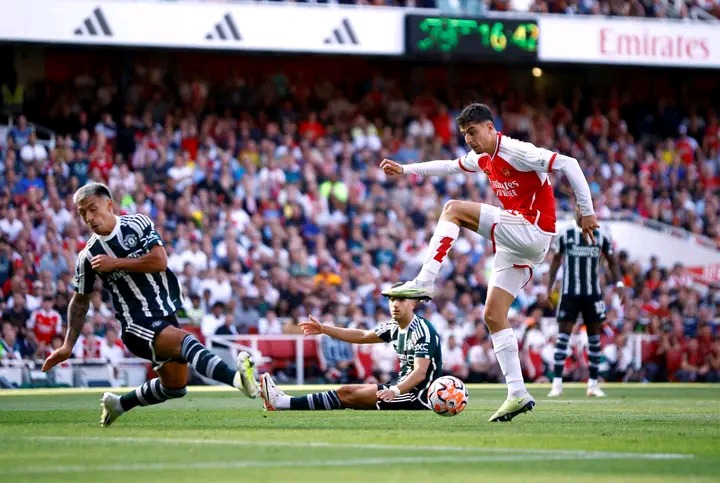 The German midfielder's woes continued in an Arsenal shirt as he was lackluster and struggled to come good for the North Londoners in the midfield, he should done better in the early stages to convert a big chance provided by Gabriel Martinelli.
Anthony Martial
The Frenchman struggled to impose himself into the game as was kept handled really well by the Gunners backline, Erik Ten Hag should consider taking him off.
Charlesayor (
)
Related