Ahanotu Reveals Reasons Why He Believes That Arabambi And Apapa Are Being Sponsored By Opposition
The National Deputy Secretary of the Labour Party, Kennedy Ahanotu, has maintained that he believes that Lamidi Apapa and Arabambi are being sponsored by the opposition to destabilize the activities of the Labour Party.
Kennedy Ahanotu went on to give reasons why he believes that Arabambi and Apapa are being sponsored. According to Kennedy Ahanotu, before Apapa started causing trouble for the Labour Party, he slept at the office of the Labour Party anytime he came to Abuja.
Click to see the Video on Twitter,,,Watch video on Twittter
However, Kennedy Ahanotu disclosed that since Apampa started causing division within the Labour Party, he now sleeps at the best apartments whenever he visits Abuja. Secondly, Kennedy Ahanotu said that the same could he said about Arabambi.
Kennedy Ahanotu revealed that not long ago, Arabambi went him videos of him flying in a private jet. Kennedy Ahanotu also said that Apapa and Arabambi are now being moved around Abuja inside the latest vehicles.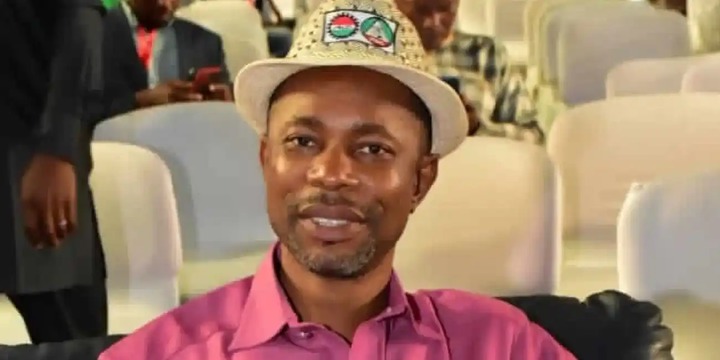 Kennedy Ahanotu was of the opinion that if Arabambi and Apapa claims that they are not being sponsored, then they should tell Nigerians how they became rich few months after they started fighting the Labour Party.
Watch From The 12:20 Minute Of The Video Below:

Lighthousemedia (
)